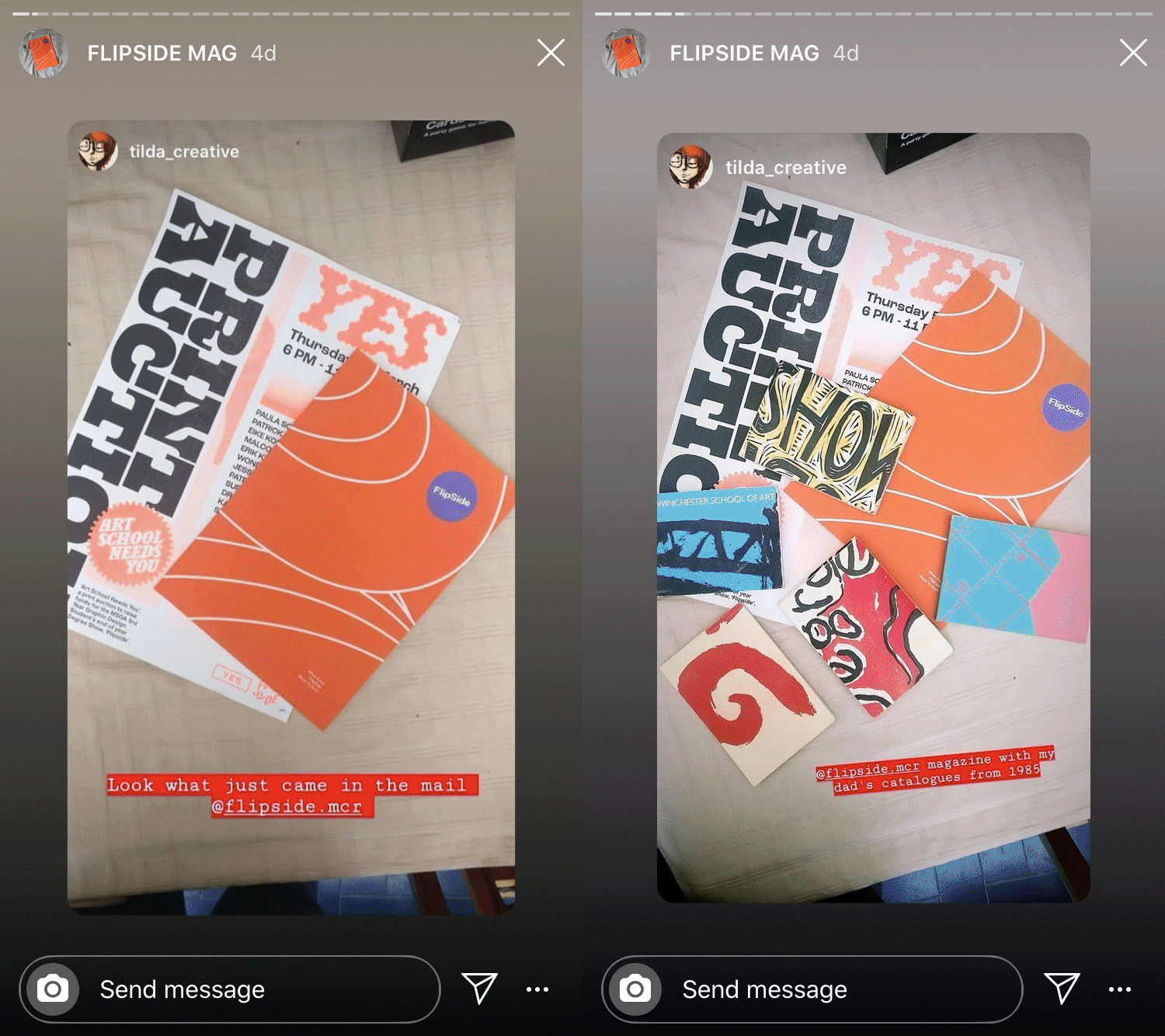 FlipSide 2020 - MSoA Virtual Degree Show
FlipSide is more than a degree show. FlipSide is a virtual degree show that features digital interviews, podcasts, a publication and so much more. The FlipSide branding has been adapted to the current and rather uncertain world we live in due to Covid-19.
What is the 'FlipSide' of a physical degree show? A digital one! FlipSide will be the first ever virtual degree show and we have never been so proud.
Please follow the Instagram
@FlipSide.MCR
You can also view the online show
here
The FlipSide Magazine is a student submission based publication in replacement of what would usually be a disposable degree show brochure containing work that is already up at the degree show & contact details. The magazine was made by a smaller team from the degree show team, featuring work from graduating design students of 2020 in response to the brief 'What does FlipSide mean to you?'.
The magazine is available as an interactive PDF as well as limited edition printed copies. The online magazine is available
here.